Vsblty Groupe Technologies improvements reduce false positives in security software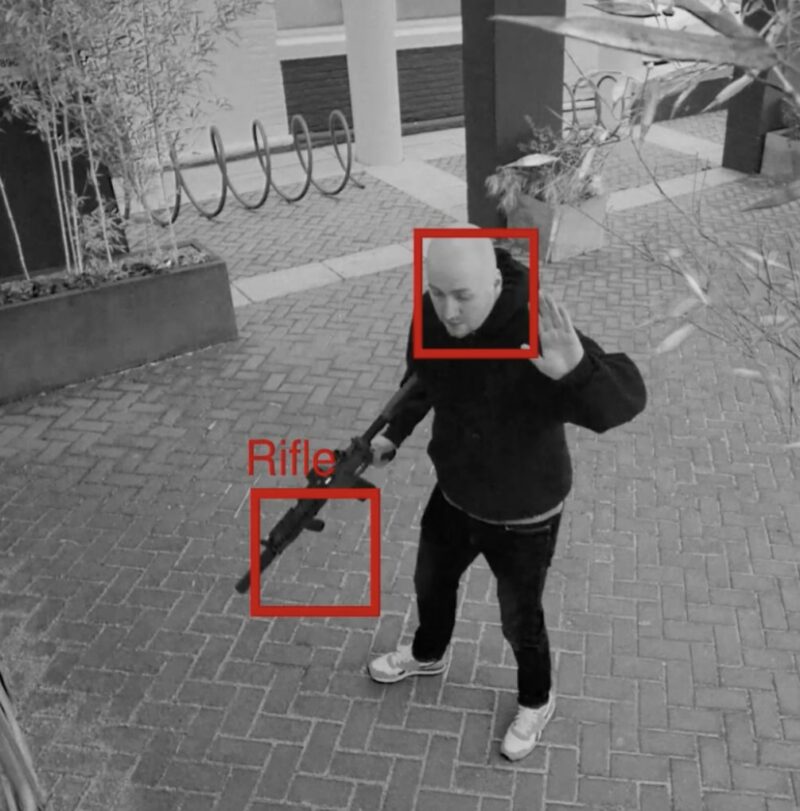 Vsblty Groupe Technologies Corp. (OTCQB: VSBGF) (CSE: VSBY) has reduced reduced the probability of false positives in its Vector weapons recognition unit.
The company said on Tuesday the changes involved changing the Vector weapons recognition product from a CPU (central processing unit) only operation to a Intel CPU plus Intel GPU (graphics processing unit) using the computing power of the Intel Data Center GPU Flex 170.
A GPU is an advanced processing unit that's used for multitasking, such as making 3D pictures and smart computer programs. The Intel Data Center GPU Flex 170 runs large complex AI-based computer vision weapons recognition algorithms, helping security services find weapons while reducing false positives.
The Vector system involves an always-on surveillance system that watches through a number of cameras simultaneously. When the system sees something dangerous using face or weapon recognition, it quickly gets in touch with a security center.
Once the information is relayed, a skilled person checks how serious the danger is and does what's needed. If the danger is real, both the police and the security can be informed and appropriate action can be taken.
Read more: US Senator Wyden accuses Microsoft of negligence in China hack
Read more: Liberty Defense advanced screening system to be tested at Los Angeles International Airport
Vector system collects a wide array of data
"The Intel Data Center GPU Flex 170 compute power enables our technology to be pro-active, and do its job quicker and with more accuracy," said Jay Hutton, Vsblty co-founder and CEO.
"This improved accuracy will enable faster threat confirmations to call centres and permit first responders to act on threats in just seconds."
VSBLTY's AI-driven tech also improves customer engagement and audience analysis using machine learning and computer vision. This allows the customer to immediately interpret the audience and optimize its actions based on what and who the camera sees.
The company's software, VisionCaptor and DataCaptor, mixes moving graphics with advanced computer vision to give brands incredible insights into customers. Vector's strong facial recognition software can also detect weapons or suspicious people in crowds using context.
VSBLTY shares dipped 6.3 per cent to $0.07 on Tuesday on the Canadian Securities Exchange.
Read more: Norton introduces AI-powered app to help detect scams
Read more: Barrick Gold targeted by Russian hacker group in cybersecurity breach
Security comes in demand
Security has become increasingly vital world as the need to safeguard against potential threats and ensure the safety of individuals and communities has taken on a new level of urgency.
A host of companies with a long list of products has arisen to meet the increasing ever-present demand for security. A few of these include Xtract Technologies (TSX: XTRA), which offers a gateway scanning service which monitors traffic flows through high through-put venues. Also, Liberty Defense Holdings (TSXV: SCAN), which recently received an order from the Los Alamos National Laboratory for multiple units of its Hexwave millimetre-wave, advanced 3-D imaging and artificial intelligence security device.
Like Mugglehead on Facebook
Follow Joseph Morton on Twitter

link